María Victoria Sánchez Vega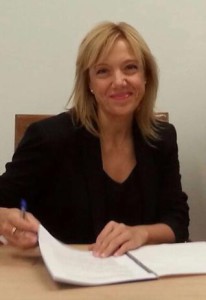 Found­ing part­ner and Direc­tor
Lawyer of the Bar Asso­ci­a­tion of Madrid, grad­u­at­ed in Eco­nom­ics and Busi­ness, Law Degree, Mas­ter Degree in Euro­pean Union law and Doc­tor­ate in Euro­pean Union law.
Dur­ing he last five years has devel­oped exten­sive expe­ri­ence in the study and analy­sis of the crimes of "mon­ey laun­der­ing" and "tax eva­sion", spe­cial­iz­ing in the pre­ven­tion of mon­ey laun­der­ing in the Euro­pean Union and pub­lish­ing the book "Law 10/2010 Pre­ven­tion of mon­ey laun­der­ing ".
She is a pro­fes­sor at the Rey Juan Car­los Uni­ver­si­ty and pro­fes­sor approved of the "School of Indus­tri­al Orga­ni­za­tion" (

EOI

).
For six­teen years she has devel­oped her pro­fes­sion­al career in pri­vate enter­prise, El Corte Ingles, until in 2012 began a new course to devote her­self exclu­sive­ly to teach­ing and the par­tic­u­lar defense in the prac­tice of law, her two great voca­tions .
Spe­cial­iz­ing in "Com­pli­ance" after con­duct­ing com­pli­ance pro­grams of crim­i­nal respon­si­bil­i­ty of legal per­sons for many lead­ing com­pa­nies in the coun­try and pio­neered pro­to­cols "ciber­com­pli­ance" for the "cloud com­put­ing".