Our firm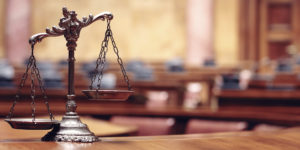 In this firm, we acquired a com­mit­ment to hon­esty and uncom­pro­mis­ing defense of the right to our cus­tomers.
Our mot­to "defendi­tis ver­i­tas" (defend­ing the truth), does not cor­re­spond with our ini­tials VDT (vega diaz-tole­do) by chance, it is also our main objec­tive: the customer's truth is our truth.
The found­ing mem­bers are lawyers with a new con­cep­tion of it: that every cus­tomer is a not just anoth­er cus­tomer. The exclu­siv­i­ty offered makes your case in ques­tion per­son­al­ized, mak­ing a defense of their rights to mea­sure.
For this rea­son, each client is a unique cus­tomer in VDT and so you feel it from the moment we acquire a com­mit­ment. Our com­mit­ment is to not to serve a greater num­ber of clients that we know for sure that we can defend with max­i­mum effi­cien­cy: the best way and at low­er cost.
The expe­ri­ence and pro­fes­sion­al­ism blend with the desire to learn, excel­lence and the abil­i­ty of new gen­er­a­tions of lawyers who are offered the oppor­tu­ni­ty to join our team, learn­ing from those who have spent years in the prac­tice of law.